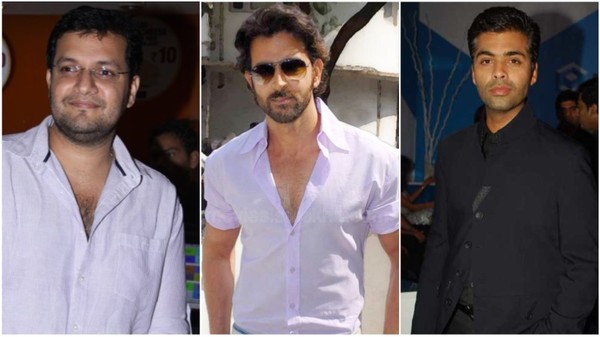 The team effort between Hrithik Roshan, director Karan Malhotra and producer Karan Johar contributed immensely towards the success of Agneepath in 2012. The film was not only a blockbuster hit, but it also won the hearts of the critics, thus making it one of Bollywood's most successful remakes. The trio will now be reuniting for a new project titled Shruddhi, which is based on an original story. Commenting on Shruddhi, Hrithik had this to say to an Indian newspaper: "I'm really excited to work with the two Karans again. Agneepath is an extremely special film for me and I can't wait to recreate a new world again."
Karan Johar echoed Hrithik's comments by adding the following: "I had a wonderful experience. Karan (Malhotra) has a fantastic vision, a combination of aesthetic and commercial sense. Hrithik is a close friend and an outstanding actor. So, it's great that the three of us are teaming up again." Speaking about the upcoming film Karan highlighted that
it will be based on "a large scale love-story."
Filming for Shruddhi will commence at the end of 2013 and will release on Diwali 2014. Commenting on the film's scheduled release during the popular religious festival, Karan stated the following. "Diwali is also synonymous with films that entertain the entire family. Shuddhi is a love story that gives you everything that you look for in a festive release. I hope that we live up to the expectations that Agneepath has generated."
Let's hope that 'Team Agneepath' create more magic with Shruddhi. We will of course be bringing you all the latest updates on this very exciting project!