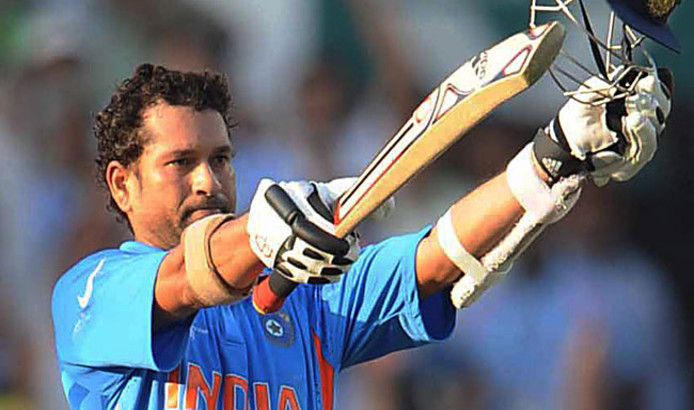 Riteish Deshmukh: Sachin Ramesh Tendulkar- I love you, respect you, worship you. One Day cricket can never be the same for me.
Poonam Pandey: Happy birthday to Sachin Ramesh Tendulkar! Not out at 40
Sonu Sood: Many happy returns of the day to my favourite Sachin Tendulkar, only reason why I followed cricket for so many years. Keep ruling.
Manoj Bajpayee: Happy birthday Sachin Tendulkar! My reason to watch cricket. May you have many more! God bless you and your family!
Kunal Kohli: Today is Sachin Jayanti. If he plays a few more years he can play alongside his son and be the first father-son duo to play at the same time.
Maria Goretti: I don't know what day of the week it is... but I know it's "Sachin Tendulkar's" birthday... I'm a prouder Indian thanks to him.
Aashka Goradia: Happy Birthday #SachinTendulkar... Wishing you a happy, joyful and prosperous 40th Birthday! #HappySachinChalisa
Kamaal R Khan: Very happy 40th birthday to great player Sachin bhai jaan. People hope that you will announce retirement today.
Archana Vijaya: There can only be one God of cricket because you have stood the "test" of time and thy name is Sachin Tendulkar. Happy birthday Sachin.
Anubhav Sinha: Besides victories and centuries Mr Sachin Tendulkar, thanks for setting the achievement and conduct bar so high for generations to come. Happy Birthday. May you live and play forever!