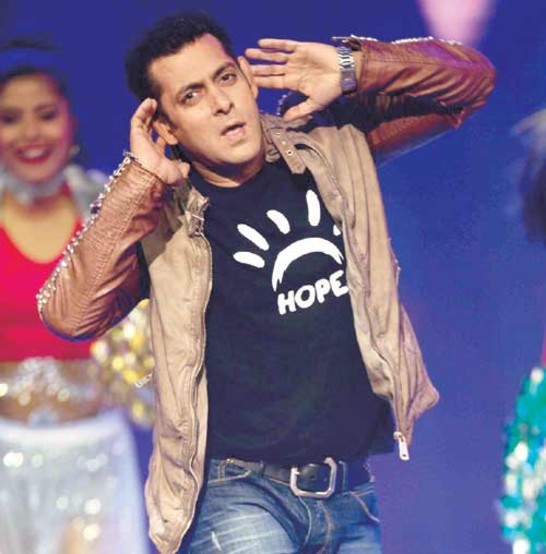 Salman Khan is known for not rehearsing for his songs. The star normally just matches a few steps with the backup dancers and mostly adds his own bits to the dance. But in a change of scene, Sallu has been rehearsing hard for a song shoot in his brother Sohail's upcoming film.
The track choreographed by Remo has about 50 male and female dancers plus a 100-odd crowd. Salman who is presently shooting in Lavasa, near Mumbai, is keen to be well prepared to shoot for it.
A source from the unit says, "Salman never rehearses and believe in doing impromptu moves on the sets. All the choreographers are well versed with his ways. So, Remo and everyone were very surprised when Salman asked for rehearsals for the song which they started shooting from Monday."
Remo says, "Salman himself said that he wanted to rehearse for the song. He also said that he would be doing it for the first time after Maine Pyaar Kiya. It was his idea to rehearse for about four days as it is a full-on dance number and has difficult steps as well."