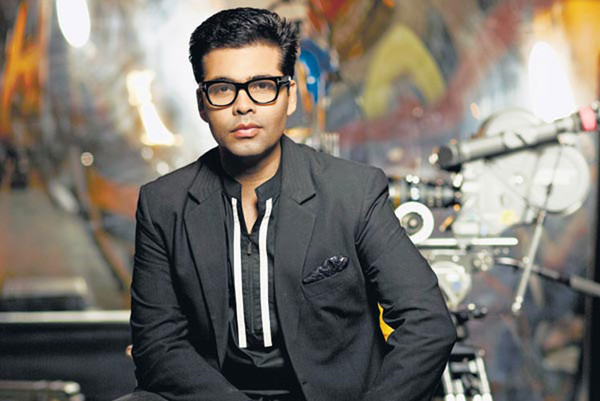 Karan Johar is famously known for never mincing his words when it comes to speaking out on his film projects. While his last directorial venture released back in 2012, the flamboyant filmmaker is looking forward to producing six films under his banner soon.
While in the past he may have put many of his talk show guests in the hot seat, Karan keeps absolute calm while answering to questions about the evolving trends in Indian cinema, working within a budget and dealing with criticism.
Indian cinema is completing a century. What are the changes you've observed over the years?
Well, a century is a long time but I can definitely say that the last decade was very exciting. In fact, this year itself has been interesting. We're moving towards this golden age where reality is depicted without compromising on the entertainment factor.
And what about the so-called outsiders creating a niche for themselves?
It's a healthy sign. The level of nepotism has evidently gone down with non-filmi people establishing themselves in the Hindi film fraternity. We don't have to look beyond Anurag (Kashyap) and Dibakar (Banerjee) to see how filmmaking is no more dynastic. The same is true about several actors making a special place for themselves based solely on their talent.
What do you enjoy more -- producing or directing?
Producing is a perk I get as a result of directing. My ultimate passion lies in filmmaking. Nothing else matters to me as much as making movies. If I were given a choice to do only one thing for the rest of my life, it'd be directing without any doubt.
Who are the actors you'd love to direct?
Aamir (Khan) and Ranbir (Kapoor) are on top of the list. I've worked with Shah Rukh, Salman (Khan), Hrithik (Roshan) but I haven't worked with these two.
How do you balance your big screen commitments with the small screen?
I'm really talented! (Laughs) What else can I say? Maybe others don't know or maybe can't handle both the mediums. Perhaps others don't have it in them to host a chat show, judge a reality show, direct a short film and produce feature films too.
What was the biggest challenge in making a short film?
I've never made a short film before in my entire life. This was a first for me and that too within a budget of R 1.5 crore with a 27 minutes runtime. Needless to add, brevity and austerity were the greatest challenges! We weren't allowed to 'cheat' either by pumping in our own money. I'm totally happy with the result.
And how do you deal with criticism?
I go online and read everything that's been written about my work -- good, bad, awful. And I must say about eight out of 10 times, the critics are right about the film and it's good to have your mistakes pointed out. While you're making a film, you are in a different zone so you end up committing silly errors.