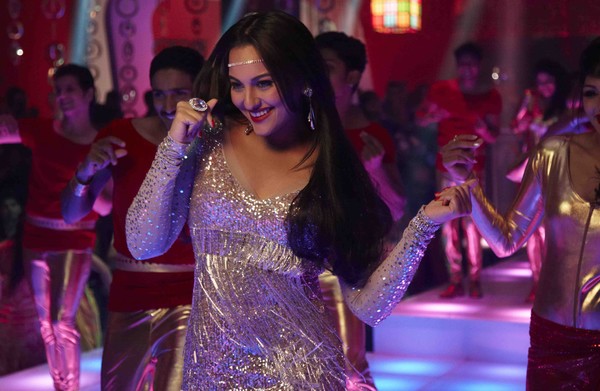 Singer Sunidhi Chauhan has sung for almost all Bollywood female actors, though there are some who are still missing. One of the latest who's had the opportunity to enjoy Sunidhi's sophisticated voice has been Sonakshi Sinha, for the upcoming Himmatwala.
A source revealed, "Sonakshi always wanted Sunidhi to sing for her. When they first met on the sets of TV reality show Indian Idol, they had spoken about the same. And when Sonkashi came to know that Sunidhi was going to sing the disco song 'Thank God It's Friday' for her, her wish was fulfilled."
The hypnotic song represents the seminal disco era of the 80′s, in which Sonakshi's look is portrayed on yesteryear actress Parveen Babi among other screen icons.