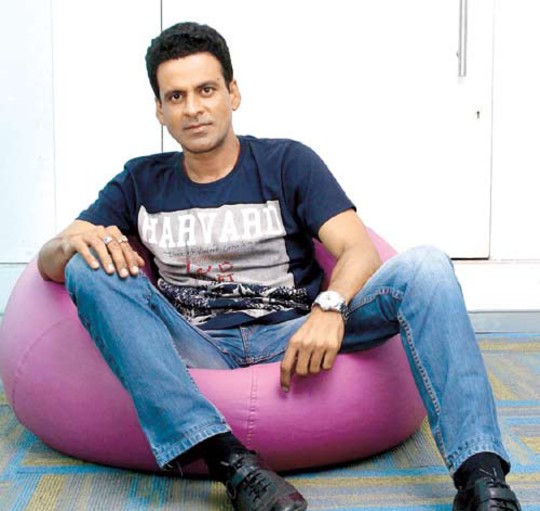 Manoj Bajpai has had a high success rate in gangster roles. Although he's fully aware of his popularity in the genre, he tries to maintain variety as far as his onscreen appearances go. As of now, the versatile actor is shooting in Bhopal for Prakash Jha's upcoming film and despite the hectic schedule, he manages time to talk to us. In the ensuing chat, Manoj talks about fame and playing a don once again...
We have seen quite a few crossover films last year. What made you stay away from them?
Last year, I did Gangs of Wasseypur, Special 26 and Chittagong. I don't believe that there's something special about the term crossover. It doesn't say anything. What stands out is a good story that's well told, irrespective of whether it's mainstream or crossover.
The buzz is that you've become very particular about your fees?
Yes, I was never conscious about my fees before but now I have become so. After all, I have more responsibilities now in terms of family. And I feel that by now people know that I can deliver well as an actor. So, it's fair to demand what I truly merit.
You seem to be playing a gangster in quite a few films. How different is your role in your latest film?
Well, this is a commercial film so the character is larger-than-life and stylish. My character Zubair loves his brother to death and is no where close to Sardar Khan of GOW or Bhiku Mhatre of Satya.
How is Sunny Leone as a co-star?
We have a single shot together. In whatever little time I spent with her, I realised that she was a thorough professional. She delivered her dialogues in Hindi in a single take, which I thought was quite admirable.
Don't you miss doing solo films?
Yes, I am getting some good scripts in ensemble films and I don't see any reason to refuse them. I am getting to act with Prosenjit Chatterjee and Parambrata Chatterjee -- actors whom I love -- in the Hindi remake of Malayalam film Traffic. In fact, I'm proud of Prosenjit's achievements. He grew up in Mumbai, shifted to Kolkata and ruled over the Bengali film industry. What more can you ask for in a career?
Does your daughter Ava Nyla recognise you on screen?
Yes, she's two now and says papa whenever she sees me on TV (laughs). You see, once kids turn into teenagers they love the teenybopper stuff. I want to do some films that she'll love irrespective of her age.
We are celebrating 100 years of cinema next month. What are your all-time favourite films?
Sholay and Mughal-E-Azam are my all-time faves. Amongst my films, I love Pinjar and Satya.