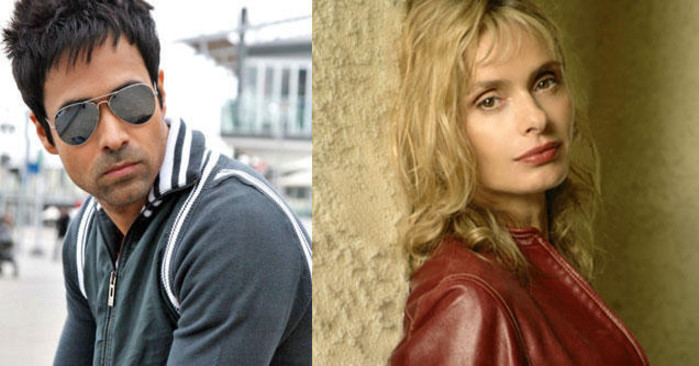 Emraan Hashmi is all set for his debut on an International stature. He will soon be seen with the talented 52 year old British film and television actress Maryan d'Abo in Tanovic's untitled project.
Maryan d'Abo was a bond girl in the 1st James Bond film 'The Living Day Lights' (1987)
Guneet Monga of Sikhya Entertainment says, "Actress Maryam d'Abo is a part of the film and it is very heartily to have such a well know star in the movie".
This project will be presented by Asip Films and produced by Anurag Kashyap & Guneet Monga's Sikhya Entertainment, Cinemorphic and Prashita Chaudhary.. The film is directed by 'No Mans Land' Oscar award winner Danis Tanovic. The film has has completed its shooting schedule in Mumbai and has now moved to Punjab. At the moment Tanovic is out with his cast to check locations to shoot in Patiala.
Even though the details of Maryan signing on to the film were being tightly kept under wraps, it is now official that she will star in the film. Producer Guneet Monga confirmed, "Yes, she is doing the film and we are happy to have Maryam on board. At this point, we can't divulge anything else".
We hear that Maryan d'Abo was the first choice for the role and her character is pivotal to the film's narrative.
Emraan Hashmi recently walked the red carpet at the Berlin Film festival in support of the Bosnian director. He caught the screening of Tanovic's film, 'An Episode in The Life of an Iron Picker'.