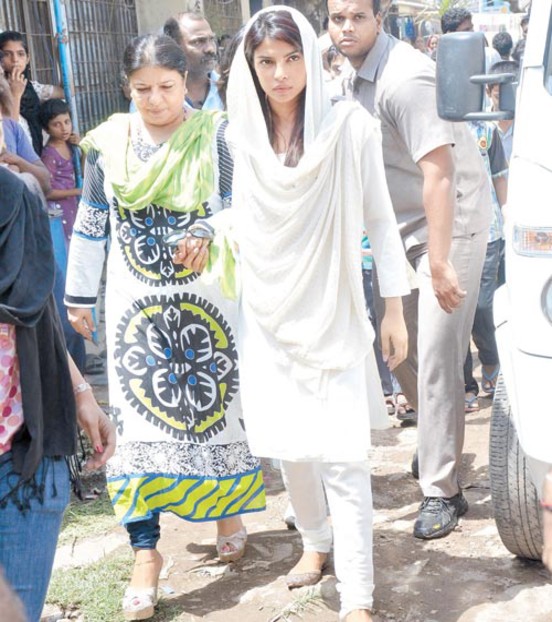 Priyanka Chopra with mother Madhu at the funeral
Priyanka Chopra was in Malwani in Malad on Tuesday to attend the funeral of her make-up man Jiban Patra who died in the US recently.
A source says, "Priyanka cancelled all her commitments as soon as she came to know that Jiban's body had arrived at his home in Malwani. She consoled his widow Meenakshi and told her that she will always be there for her and her children. She told her not to cry in front of the kids."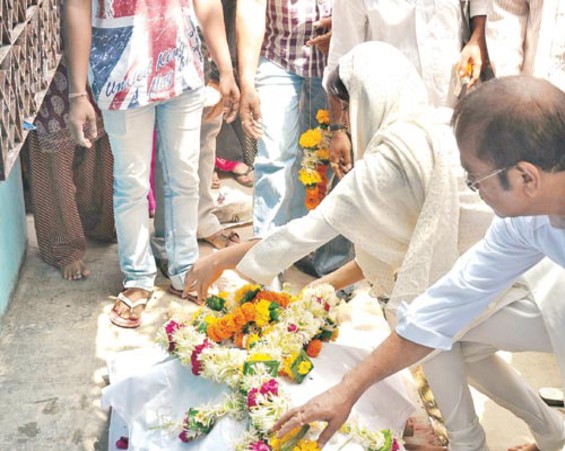 The actress has promised Jiban's wife that she will provide financial help to her children. Priyanka's mother Madhu was also present. They stayed back till the family completed the last rites.
Before working for Priyanka, Jiban had also worked with Tabu and Aishwarya Rai Bachchan for quite a few years.
Jiban, 41, was found dead in a Beverly Hills hotel on April 7 while accompanying PC who was in Los Angeles for a commitment. "She stayed back in the country for three days to finish formalities, before returning to India. She also made sure that money was given to complete the paperwork of her crew," adds the source.
Rs 2.5 lakh for Priyanka Chopra's shoes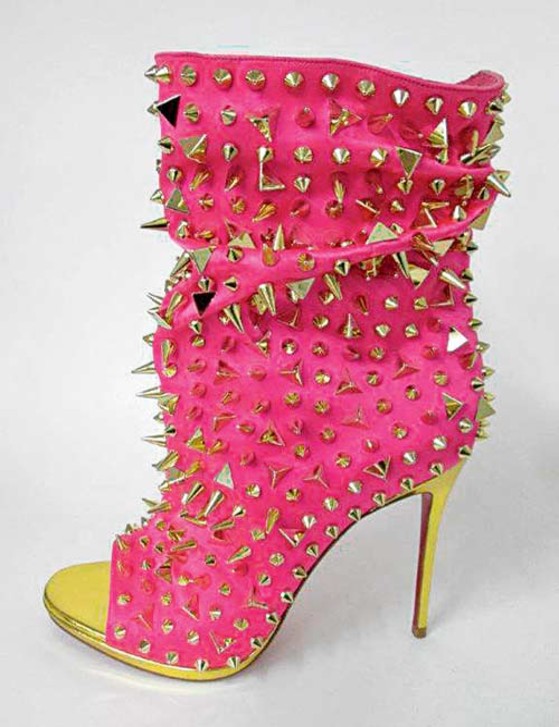 Priyanka Chopra's Christian Louboutin shoes were recently auctioned for Rs 2.50 lakh.
The highest bidder later gifted them back to the actress. After the bidding, he not only made Priyanka wear the shoes but also kissed her feet!
"It was a very sweet gesture on the gentleman's part. I'm immensely flattered and overwhelmed," says PC.