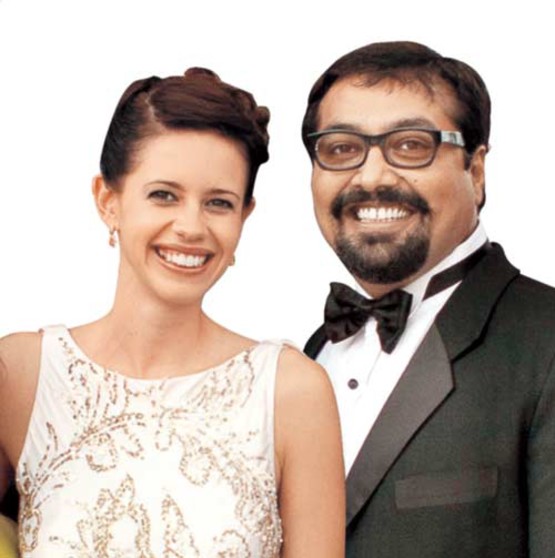 Ever since they both worked in Gangs of Wasseypur, much has been talked about Anurag Kashyap's growing fondness for Huma Qureshi. There was even buzz how their alleged closeness had blossomed over plates of biryani. However, Anurag rubbishes all rumours and states that he and wife Kalki are very much together.
The filmmaker says, "I love my wife and she has changed my life! People have issues and there is nothing more to that. We don't have time for each other as we both are shooting. And because of that, problems do crop up from time to time. When they happen, we solve it! In fact, both Huma and Kalki are even appearing in interviews together."
Food for thought
On the rumours about Huma's mom's biryani being the catalyst in allegedly bringing the two together, Anurag quips, "If people go back in time when we were shooting for Gangs, Manoj, I and everyone else on the sets would talk so much about all the food that Huma's mom cooked for us."