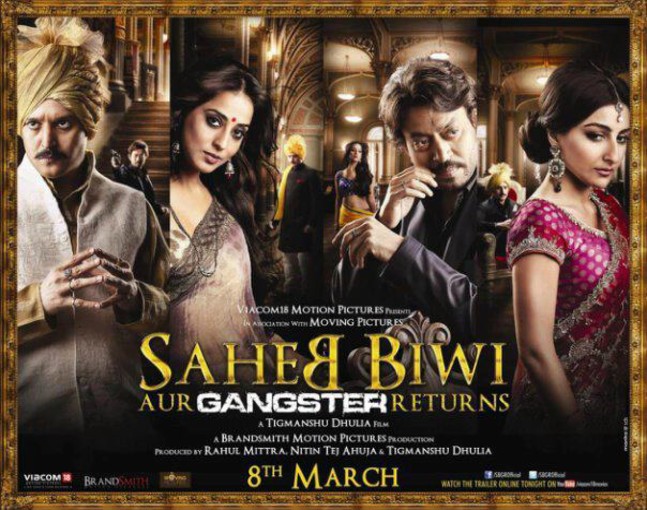 Saheb Biwi Aur Gangster Returns had a low opening of around 20% at multiplexes. Though the opening is low it is better than last week's releases. The better opening came in select cinemas in the Delhi NCR area and it is this area which is likely to do the best business.
However, we'll know the fate of Saheb Biwi Aur Gangster Returns only during weekend (Friday through Sunday) collections. The film has the advantage that is like a solo release despite the release of Saare Jahaan Se Mehnga which has just 2-3 shows at multiplexes and has opened very poorly.
Saheb Biwi Aur Gangster released in 2011 grossed around 7.75 crore nett and this film will easily do more but it is also a much bigger film.